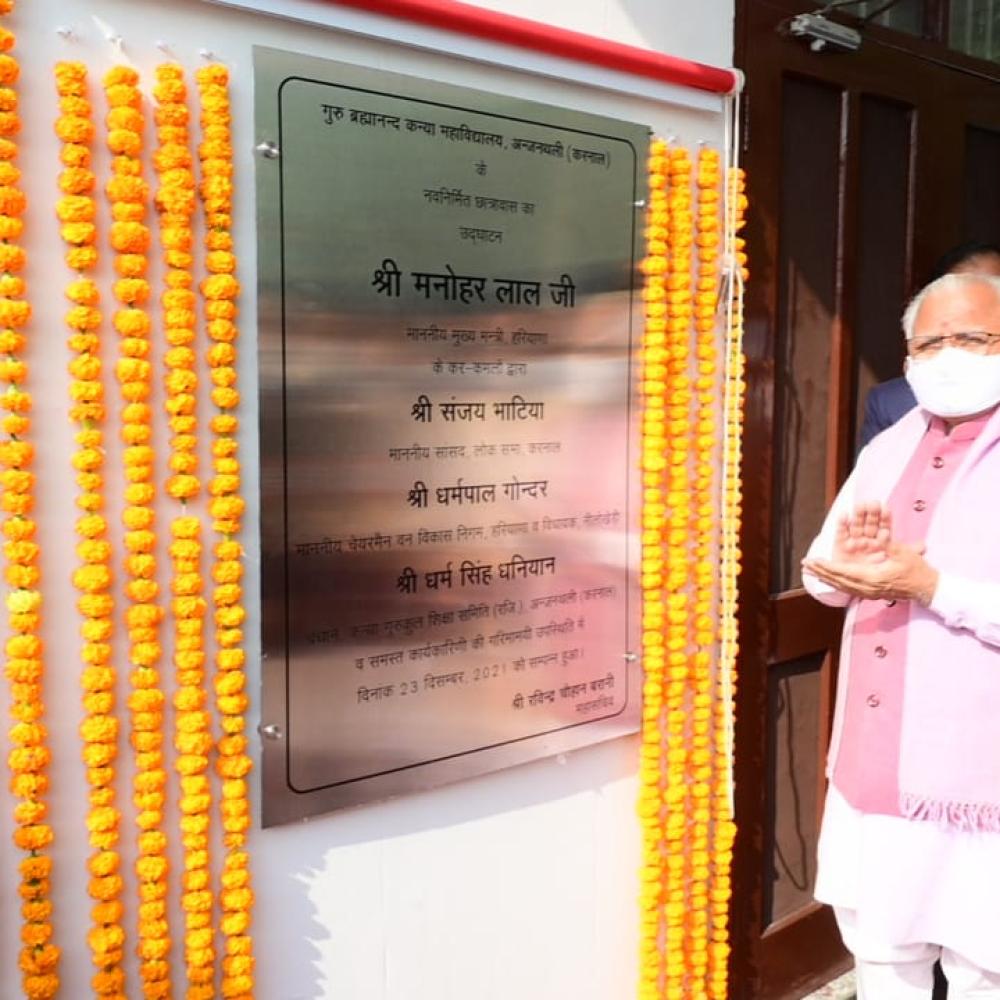 Guru Brahmanand Kanya Gurukul Anjanthali Nilokhedi me 23 December 2021 ko Guru Brahmanand ji sarsvati ke 113ven janmdiws pe karykrm ka ayojan kiya gya jisme Sh. Manohar Lal Khatar (Chief Minister of Haryana) ne mukhy atithi
ke tor pe shikrt ki. Maniny mukhymantri Haryana ne is moke pe havn yag me ahuti dal kr sant sheeromani guru brahmanand ji ko namn kiya.
Mukhmantri ne is moke pe gurukul ko behttar bnane ke liye kai ghoshnayen ki or bachon ko ashirvad diya

Neeraj Chopra khel stadium
Manniy mukhymantri ne gurukul me khel kud ko bdhava dene ke liye 2021 Olympic me GOld jeet kr lane wale Shree Neeraj Chopra ji ke smman me Khel stadium bnaye jane ki ghosna ki.
 
51 Lakh grant
Manniy mukhymantri ne gurukul bhavan ki murmat ke liye 51 Lakh ruppey dan diye taki gurukul bhavan ko adhunik suvidahyen di jayen or bhavan ki murammt krayi jaye.

B.Sc. (General Nursing and Midwifery)
Manniy mukhmantri Haryana ne gurukul me B.sc. (General Nursing and Midwifery) courses shamil kiye jane ki anumti prdan ki hai jo ki 2024-2025 ke session se start ho skta hai.